One of the small perks of being a food blogger is that you occasionally get invited to random, interesting meals. Yes, of course they're designed as marketing opportunities. But sometimes, they're pretty darned fun, anyway.
So I was invited to an olive oil tasting – and I probably wouldn't have guessed that such a thing existed. The event, called Flavor Your Life, was sponsored by the Italian government and the European Union, and featured products made by Farchioni, a large, family-owned Italian producer of all sorts of tasty treats, like beer, wine, pasta, and… well, olive oil. Our hosts for the evening included an all-star team of Italians, including Chef Andrea Tiberi (who traveled from Umbria for the event!), Lou DiPalo of Di Palo's Fine Foods fame, and a charming fellow named Marco Farchioni, whose family has owned the eponymous company for about as long as the United States has existed.
Olive-oil tasting, as it turns out, is very much an acquired skill. If you're really good at it, you could even get a job as an inspector for the Italian government: to be classified as extra-virgin olive oil, the stuff has to be tasted by a highly trained expert. I am not making this up.
For whatever it's worth, I would be a pretty lousy olive oil inspector. We sampled four different oils from different regions of the world, all produced by Farchioni. Some of the oils' superficial differences were obvious enough: some taste a little bit grassier than others, and some have slightly different hues, though we learned that the color of olive oil has nothing to do with its quality or flavor.
Here's the really interesting part: different olive oils can seem more or less… spicy, sort of. You'll literally feel a different peppery pinch in the back of your throat, depending on the quality and origins of the oil. Hm.
Unfortunately, some of the nuance was lost on my rookie palate, and nobody will hire me as an olive oil inspector anytime soon. But if there's a gig as a pasta, roasted goat, or cornmeal inspector, sign me up.
Anyway, our hosts kindly treated us to a four-course meal featuring plenty of olive oil. We started with an excellent farro, lentil, tomato, and asparagus salad:
And then there was a trio of bruscetta:
For our main course, we enjoyed a nice plate of pasta with cheese and truffles:
And for dessert, a nice panna cotta, with just the right amount of sweetness and jiggle: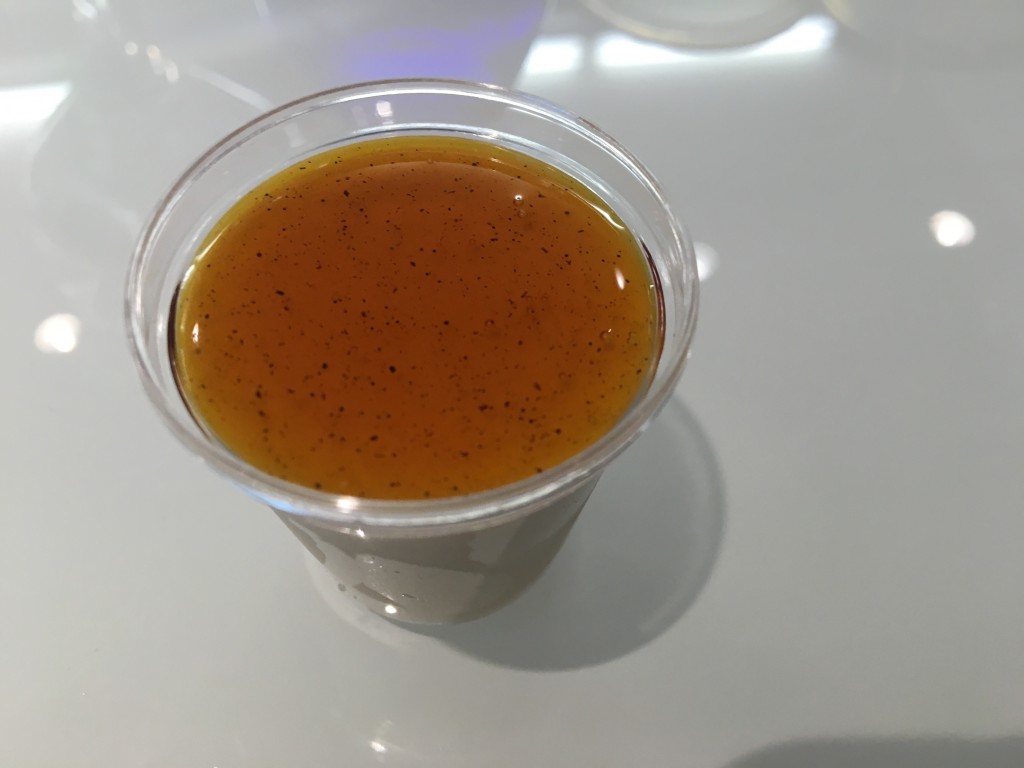 And here's the other random thing I learned while we ate that tasty truffle-y pasta: in Italy, truffles aren't hunted by pigs because Porky is apparently too hard to control when he gets excited. Italians use dogs instead, who will happily surrender the truffle in exchange for a dog treat.
So yeah: olive oil can taste peppery, and pigs are not ideal truffle hunters. Who knew?