Want to munch dishes from five African countries, while helping a mother who just lost her only child? Then come join us for an epic African lunch on March 11!
Here's the story: I met Aline, an immigrant from the Central African Republic, when she took an entire day off from work to prepare a home-cooked meal for an American food blogger she'd never met (me) and 20 of our friends. It was an unbelievably kind thing for her to do — especially since I'm not sure that she could easily afford to take a day off from her job as a home health aide.
A week or so later, Aline's only daughter died back in CAR. Obviously, we can't do much to ease that sort of pain, but I know that paying for the last-second plane ticket and funeral really stung. (Unfortunately, home health aides aren't terribly well-paid.)
To make things worse, Aline lost her job soon after returning from the trip. So she's in rough shape, both financially and emotionally.
So were trying to raise $2000 to help cover her travel expenses back to CAR for the funeral. It's the least we can do to repay her generosity toward us, and let her know that she has some love and support here in NYC. Our plan is to surprise her with the funds — and a long list of the donors — at the lunch on March 11.
We'll happily accept donations to the memorial fund here, or come join us for an informal African buffet lunch — prepared by Chef Grace Acheampong — featuring dishes from five countries, including…
South African peri peri chicken: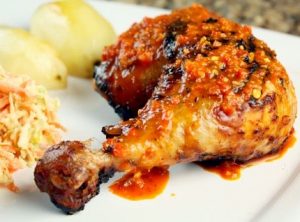 Kenyan sukuma wiki (stewed greens; we'll offer one vegetarian version, and one with chicken):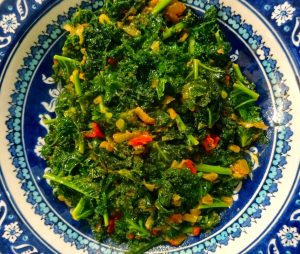 Tanzanian beef pilau: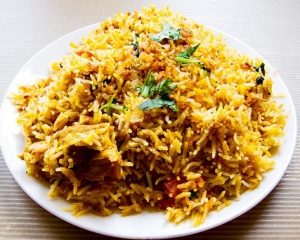 Ghanaian kelewele (spicy plantains with roasted peanuts):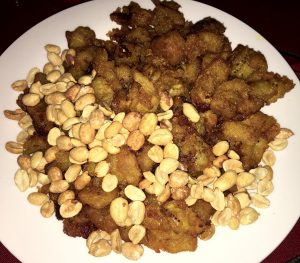 Nigerian moi-moi (spiced black-eyed pea cakes):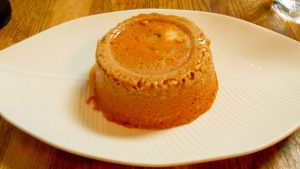 And here are the details:
Four Corners of Africa Fundraiser for Aline
Featuring Chef Grace Acheampong
Saturday, March 11
12:00-3:00
Trinity Lutheran Church
164 W. 100th Street, Manhattan
Purchase tickets here…
…or donate here
If you have any questions, please don't hesitate to contact me personally: Charles Bibilos, unitednationsoffood@gmail.com.